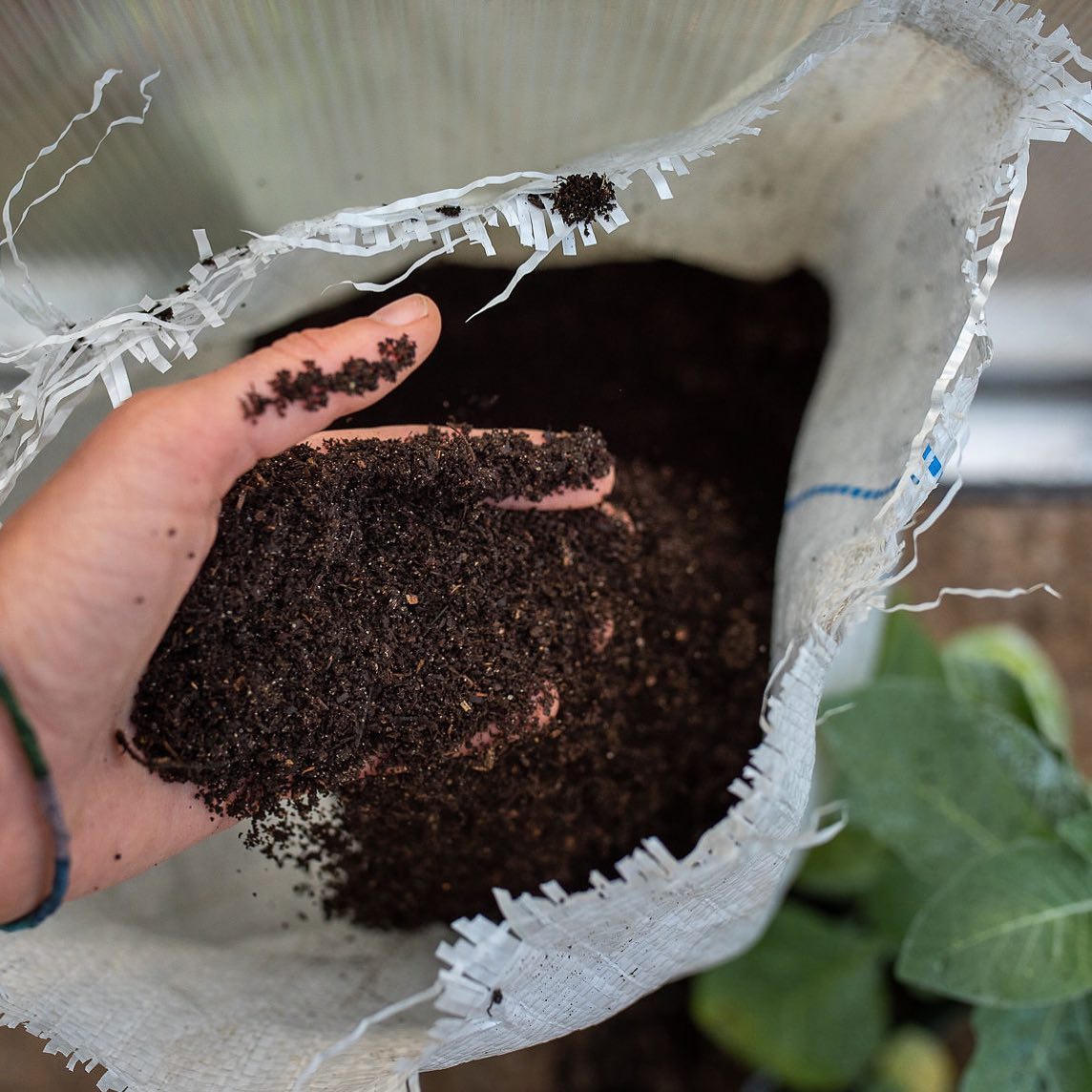 GRAND RAPIDS — Luis Chen is Grand Rapids' self-proclaimed "worm poop" king, and he couldn't be more proud of the title.
Chen is the owner of Wormies, a composting business that specializes in vermicomposting (composting with worms) and serves more than 300 households and businesses in Michigan's second-largest city.
Key to Chen's operation is the production of "castings" — yes, worm manure — that are combined with food scraps to create organic, microbe-rich fertilizer and soil for farmers, gardeners and Michigan's emerging industry of cannabis home-growers. He's recently launched a new venture with the state's legalized cannabis industry to provide enriched soil mixes and sustainable solutions for growers.
"My team's mission is to change the way Greater Grand Rapids manages organic waste by achieving 100% diversion from landfills," said the 42-year-old, who started Wormies in 2017 with help from family, friends and city government approval.
"Our vision is to see Wormies composting in every Grand Rapids neighborhood," Chen said. "We want Grand Rapids to set the standard as the best stewards for responsible waste management in the United States."
Food for Thought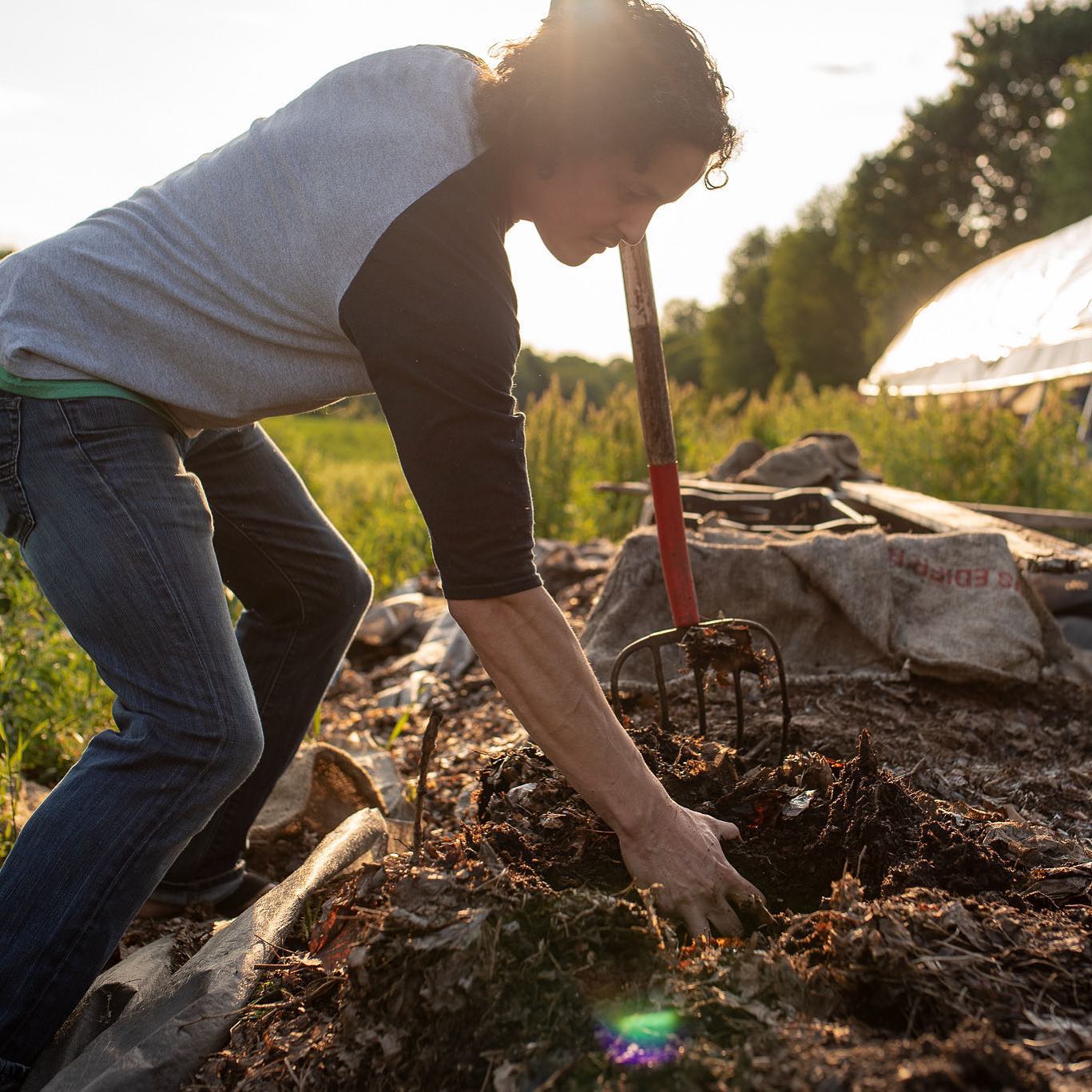 Wormies' approach to composting is unique. While many large composting companies use only one or two raw inputs, like cow manure from large farms or yard waste, Wormies carefully sources its inputs to avoid pesticides, herbicides, antibiotics and microplastics.
Chen's select choice of soil ingredients range from food scraps, worm castings and other various animal manures to spent brewery grain and common mushroom substrates such as straw, hardwood sawdust and coffee grounds.
"Our process is painstakingly detailed and requires many steps," Chen said. "It's like making wine — the longer it takes, the better it gets."
His firm has become so successful that Chen is looking to expand in 2022 from a current 1/4-acre location in Jenison to a new, 13-acre site in Cascade Township that will feature a state-of-the-art regenerative natural ecosystem farm, pollinator gardens and a biodiversity pond that will increase production of its highly sought-after premium soil product line.
Leaders of the Michigan Department of Environment, Great Lakes, and Energy (EGLE) are so impressed with the quality of Chen's work they awarded him a $275,000 Renew Michigan infrastructure grant this year to support his move to the new facility. In addition, EGLE's NextCycle Michigan initiative provided private sector volunteer coaches and mentors who helped Wormies design the new site and began the process of getting local government building permit approval.
The NextCycle Michigan initiative and Renew Michigan infrastructure grants to Wormies and other Michigan recycling companies totaling a record-setting $7.3 million in 2022 mark the largest push in state history to promote activities that divert materials from Michigan landfills, boosts local economies, supports businesses owned by minorities, women, veterans and people with disabilities, and promotes Governor Whitmer's climate change priorities through reductions in greenhouse gas emissions.
Wormies' efforts to inform and educate West Michigan residents about the benefits of composting align with EGLE's Know It Before You Throw It awareness campaign featuring the Recycling Raccoons that highlights recycling best practices.
"Michigan is trending toward becoming more environmentally responsible," said Aaron Hiday, EGLE's Compost Program coordinator. "That's because Michiganders are getting more knowledgeable about the importance of recycling properly and reducing the amount of food we routinely toss in the garbage instead of diverting or recycling for a better purpose."
EGLE's grant to Wormies is part of the state's strategy to promote composting as a way to prevent food waste such as kitchen scraps, leftovers and other organic materials from going into Michigan landfills.
Michigan saw a total of 51.1 million cubic yards of solid waste enter the 67 landfills across the state in 2021, according to the annual solid waste report EGLE released in May. Food waste represents roughly 30% of that total — about 15 million cubic yards — that could find a better use like composting, Hiday noted.
Composting produces what gardeners call "black gold," a nutrient-rich soil supplement that holds moisture and helps gardens grow. The activity is especially good for the environment. Unlike landfills that can release methane, a greenhouse gas that contributes to climate change, composting breaks down organic material without sending methane into the atmosphere.
Keeping It Simple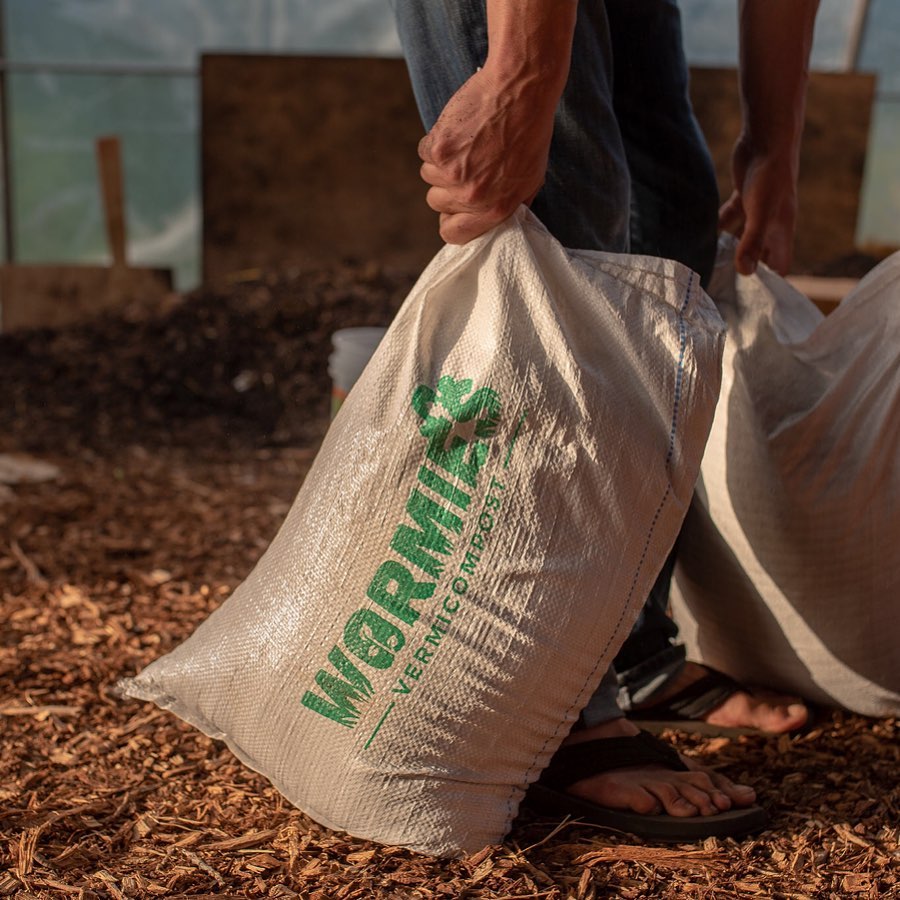 There are many ways to compost. By visiting EGLE's Home Composting Guide, Michiganders can quickly become do-it-yourselfers and learn how to compost in their own backyard. They can also contact local municipal offices to find if there is a community garden nearby that takes food scraps and organic materials.
The idea of starting a compost pile at home or the workplace can be a little intimidating to newcomers, Hiday concedes. That's why compost advocacy experts such as Chen are so valuable.
"Luis is a really good communicator, especially about tutoring people on what needs to go in and what should not go into their composting pile," Hiday said. "Non-compostable materials like plastic bags and plastic knives and forks are the most common mistakes we see.
"People should feel confident that if they have a backyard or outdoor space, they can do it themselves. But the beauty of a business like Wormies is that if you're still unsure about how to compost, you can send your organic materials to their professional composters to ensure that they find a better use than just sending it to the landfill."
Wormies Works Wonders
"We understand it can be difficult for residents or businesses to compost in urban areas, and that is how this idea for Wormies was born," Chen said. "Our goal is to make composting easy and convenient."
He introduced a subscription service where members sign up for Wormies to arrive at homes and businesses and deliver a 5-gallon bucket that is used for collecting food scraps while cooking or for depositing uneaten food after a meal. Wormies then returns for a weekly or biweekly food scrap collection and brings the material back to its farm, where it feeds it to worms.
"The worms eat our scraps and their poop is used to make what we like to call 'bio-intelligent soil,'" Chen said. "It's soil that is composed of a wide range of microorganisms and nutrients, so it contains protozoa, nematodes, beneficial bacteria and fungi that are great for growing healthy produce."
The composting service costs $8 for each pickup. Subscribers receive four 24-ounce bags of worm castings for every eight pickups. Customers also can choose, if they aren't going to use their bag, to donate it to local organizations that partner with Wormies, including Our Kitchen Table, Dwelling Place, MLK Freedom School, New City Neighbors and many others.
In addition, Wormies provides expertise to the DIYers in Grand Rapids by offering consulting for households and businesses to help make waste streams clean and sustainable, ranging from designing a personalized compost bin for residential use that prevents stagnant piles to hosting workshops for employers, employees and clientele to learn about composting.
"We need to provide education on what good food is, increase access to growing your own food and create access to growing your own food with local soil and compost," Chen said.
"When we buy soil from local garden stores, the soil we get is often shipped from outside Michigan. We need every Michigander to get on board and buy locally made soil from Michigan farmers and companies such as Wormies."